Trust is still top for cleanliness
FIGURES published recently show that Southport & Ormskirk Hospital NHS Trust still has the lowest rate of MRSA Bloodstream infection of any general acute hospital in the country. Over the 5 years that Trusts have had to report figures to the Department of Health, the Trust has reported the lowest percentage rate of any General Acute Trust in the country having a total of only 52 cases during that time.

This news comes just a week after the Trust launched the 2nd phase of the cleanyourhands campaign, and the figures are a reflection of the success of the ongoing campaign to raise awareness with both our staff and our visitors.

Martin Kiernan, Infection Control Nurse Consultant said:- "As an infection control team we know that clean, safe care is not an optional extra, and this view is fully supported by everyone within the Trust. As has been shown with the successful cleanyourhands campaign, which we are continuing, staff cleaning their hands at the point of care is a fundamental aspect of reducing the risk of infection. But visitors must also play their part, and it has been encouraging to see so many washing their hands or using the alcohol rub as they enter and leave the wards.

Patients have a right to expect a high standard of care every time they visit a hospital and we believe our team approach to cleanliness, with domestic services working together with nursing staff and the infection control team, is the most effective way of fulfilling those expectations.

We are very encouraged by these figures, and pleased that they reflect our continuing commitment to providing our patients with the cleanest and safest possible environment. Patients should feel reassured by this news and they can be confident that their local Trust is the best there is when it comes to cleanliness.

Despite this news, we are not complacent and we will continue to strive to make the hospital an even cleaner and safer environment, reducing incidents to the minimum level possible. Any avoidable infection is one too many, and if a patient contracts an MRSA bloodstream infection, a thorough investigation is undertaken in order to help us make improvements to try to ensure it is avoided in the future. "
PENSIONERS DISCOVER THE JOY OF TEXT
A NEW survey from Help the Aged and BT measures the true extent to which older people are now embracing new technology with 1.5 million people over 75 owning a mobile phone and over 300,000 texting their family and friends to stay in touch. The research, conducted by Ipsos MORI, also shows that 4 million people over 65 have mobile phones and that over 1.5 million own a PC or a laptop, contrary to the popular image of older people being slow to accept technology.

David Sinclair, Policy Manager at Help the Aged, said:- "These findings challenge the perception that older people are out of touch and not keeping pace with developments in technology. It is clear that many are taking advantage of new technology to help them keep in touch with family and friends, enjoy their interests and remain fully involved within the community."

In addition, the study reveals that many older people feel that an understanding of technology is important and will become more so in the future, with 2.4million (26%) over 65 recognising it as a way of remaining independent in later life. However, many are concerned that new technology is complicated and confusing (31%) and that they will be unable to benefit from it because of their age, disability or sensory impairment (22%). 20% say they lack knowledge of how to use technology or haven't been taught how to use it .

David Sinclair continued:- "Whilst the research does show how some older people are benefiting from technology, for millions technology remains unusable and inaccessible. Much more needs to be done by both Government and industry to tackle these issues and provide the proper support and training to enable all people to embrace the advantages that new technology can bring."

Dave Barrett, BT's Age and Disabilities Action Manager, said:- "It is encouraging to see that such a large number of older people are embracing and benefiting from new technologies. Our aim is to make technology as simple to use as possible and remove the barriers that exist. At BT, we have a number of initiatives already set up, including our Internet Rangers, the SMS Text to voice service (BT Text) and large buttoned phones for the visually impaired."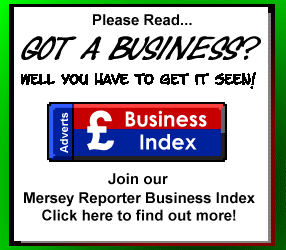 Colomendy is 1 in a million
MORE than £1 million has been spent transforming Colomendy Outdoor Pursuits Centre in North Wales into one of the country's best adventure playgrounds.
The new-look complex, owned by Liverpool city council, now features a massive new zip wire, climbing towers with scramble nets, high and low rope adventure activities, abseiling and an underground cave complex in the woods. A lake has also been created for water activities such as sailing, canoeing and rafting.

Councillor Paul Clein, executive member for children's services, said:- "Ask any child who has been to Colomendy what they thought of the place and they'd tell you it was the experience of a lifetime. However, the site had seen better days and schools have been voting with their feet and starting to use other more outdoor centres. It has been badly in need of major investment to make it more attractive to the modern needs of today's youngsters. The city council is committed to providing a modern, state of the art outdoor education centre at Colomendy, fit for the 21st century - and that is what we are now delivering."

On Friday 28 July, the city council's executive board is set to be recommended to enter into a 30 year lease agreement with preferred operator Kingswood. Providing it is approved, the firm will invest millions of pounds of their own cash upgrading the accommodation and learning facilities at the Loggerheads site, near Mold. They will also begin a massive marketing drive to encourage schools to use the new look centre, with substantial discounts offered to schools in Liverpool during the off-peak season.

Stuart Smith, interim executive director for children's services, said:- "Our aim is to transform Colomendy into one of Europe's premier outdoor activity centres. Modern residential and adventure facilities befitting the 21st Century will provide our children with an opportunity to develop as self-aware, confident, healthy youngsters in a safe and secure environment."

The centre, in Loggerheads near Mold, was planned and built by the National Camps Corporation for children evacuated from their homes in Liverpool during World War 2. It was bought by the city council in 1957, and since then more than 350,000 youngsters have used the centre. However, the buildings, services and accommodation badly need updating and in recent years it had become less attractive to schools and had been losing £1 million a year.

The phase of work which has been completed has been funded by £780k of New Opportunities Fund lottery money and a £280k contribution from the city council.

Paul Gilbert, Managing Director of Kingswood, said:- "We have for several months been working alongside Liverpool City Council in laying the foundations for Colomendy to become a state-of-the-art outdoor education centre, with unrivalled levels of quality and safety, for young people from Liverpool and throughout the UK."

Kingswood are one of the market leaders in outdoor pursuits, with a number of centres across the country, including the Lake District, East Anglia and the Isle of Wight.
CHERIE BOOTH VISITS LIVERPOOL CHARITY TO HELP HIGHLIGHT THE DANGER OF LUNG CANCER
CHERIE Booth QC visited Liverpool to meet with local business women to help raise the profile of lung cancer. Ms Booth, who is originally from Crosby, was the guest of honour at a special business breakfast meeting held by The Roy Castle Lung Cancer Foundation at the charity's Liverpool HQ.

During the meeting Ms Booth met and spoke with many of the region's most influential women. The highlight of the morning was a presentation from members of the foundation's new Anti Tobacco Youth Campaign, emphasizing the important work the group has been involved with to reduce smoking amongst young people.

Mike Unger, Chief Executive of The Roy Castle Lung Cancer Foundation, commented:- "Lung cancer continues to be the biggest cancer killer in the UK. More than 34,000 Britons die from the disease every year, which is more than breast, bowel and leukaemia put together. We were delighted to welcome Cherie Booth to the Foundation and tell her a bit more about the important work we do here. It was also a great opportunity to raise awareness of our work with some of the region's most influential women."

The Roy Castle Lung Cancer Foundation has made significant progress in its unique research into the early detection of lung cancer. The charity is also involved in a large programme of work to support patients around the UK with lung cancer and their carers. Extensive research is ongoing in the field of smoking cessation, particularly with children and young people.

The charity's Anti Tobacco Youth Campaign was launched earlier this year to give young people in Liverpool a voice in the smoking debate, and to arm them with the knowledge and skills to tackle issues around smoking and the tobacco industry.

The event was sponsored by the Liverpool law firm, Harkin Lloyd Solicitors.
For more information visit www.roycastle.org.