Southport Community Radio 87.7 FM!
On Air over the 22 July 2006 to 18 August 2006
ONE week on and the station that is the 'Brain-Child' of ex-Radio City and ex-Dune FM presenter Jon Jessop. Just to point out you can tune in to his show on weekdays 2:00pm and 6:00pm.
The station is already winning over lots of listeners. The idea of the station is to give back the airwaves to the community, as in the mind of some, the community was not being properly served by the existing media. The station is manned by local people 24 hours a day and run by local people. Most importantly owned by locals as well.
It had all the trappings of most local stations, with local news, thanks to us, chats with local celebrities both old and new, daily band interviews and other useful interviews as well as great music.
So far the feedback from Southport Community Radio has been excellent in since it went live on the 22 July. Hitting the airwaves at around 6am and has not stopped since, despite the best efforts of the weather, backing the computer.
The station is being only being piloted at the moment for and on air for 28 days, so your feedback is needed. If it proves successful it will be permanently locked to 87.7fm.

Other DJs include Brent Williams - 6:00 - 10:00a.m., Tony Emmerson - 10:00a.m. - 2:00p.m., Dave Mac - 6:00 - 7:00p.m., Paul Teague - 7:00 - 10:00p.m. and Trevor Ford - 10:00p.m. - midnight.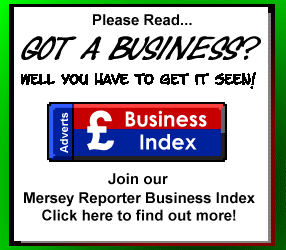 Southport Reporter is the official local news supplier.