2012 Olympic Road Show 2006
Alex Braham Reports
LIVERPOOL was the last stop on the current tour of roadshows promoting the 2012 Olympic Games In London. The main event took place at Williamson Square on a perfect summer day on the 27 July 2006. Set against the backdrop of Liverpool's Williamson Square fountain, the stunning display, combining the cascading fountain and pyrotechnics, provided a fitting finale of the 22 day 'Be Part of 2012' Roadshow. The 2012 Roadshow, had visited 65 locations across all 12 regions of the UK and travelled over 3,300 miles. Its aim was to informing communities about the wide range of benefits, opportunities and activities related to the Games. Spectators in Liverpool were entertained with music from local bands as well as displays from local gymnasts and BMX riders. The latter is a new Olympic sport. A rider from the BMX Ruff Ride Centre in Liverpool, told us that:- "It's a demonstration to promote BMX in the Olympics in 2012 as it is a new sport and we want to get it promoted far more. More young people have taken up the sport and we aim at the centre to give support and training. Who knows what we might achieve."

'Olympic-great', Lord Seb Coe was the star guest and he was joined by, amongst others, Louise Ellman, Memmber of Parliament for Liverpool, the deputy head of Liverpool City Council, and officials in charge of 'Liverpool Capital of Culture 2008'. Lord Coe commented on how wonderful it was for the roadshow to be taking place in Liverpool and how London could learn from the city's status as 'Capital of Culture' in 2008. Lord Coe who was the main influence in getting the 2012 big to successfully be secured told us that:- "It's a terrific event. It's the end of a 3,000 mile journey, 65 different venues and we're in a very special city to celebrate it. It can certainly learn a lot from the city that has created a cultural platform for itself for 2008 and a city that really understands sport and community engagement. It's fantastic to give young people the opportunity to compete, but also to be creatively involved in an Olympic Games." Lord Coe then went on to say how important it was for young people to get involved with sport. The event was hailed as huge success.
| | |
| --- | --- |
| | |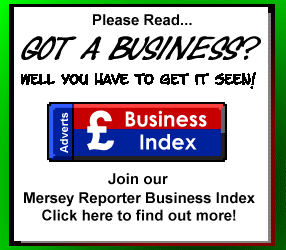 B*ll*cks to Cancer CD Launch...
Alex Braham Reports
ON the 24 July 2006 16 of our lucky competition winners got the chance to see live Indie band, 'Hundred Reasons' at the Virgin Megastores in Liverpool. This successful and highly popular band came to Liverpool to launch their new CD B*ll*cks To Cancer as it was the Capital of Culture. The album's aim is to make people, particularly men, more aware of Testicular cancer. Other artists on the album include Paul Weller and Stereophonics. Melissa Morley, Head Of Corporate Fundraising for the 'Every Man Campaign', said:- "We have partnered up with everyman money to raise over £250,000.00 for the campaign from sales of the CDs called B*ll*cks to cancer. This is just one of the events being put on for us. Male cancer is on the increase, the research field is under funded and awareness is very low. Testicular cancer affects tens of thousands of men each year, but research is way behind against research into say Breast cancer. For that reason more money is needed to find out the reasons why it is happening. It is the most common cancer to affect guys from 15 to 40 so something like this CD is ideal to get the message out their." Interviewing band members Larry and Colin we found out that the band is, "trying to influence people, particular males". The band then went on to tell us that:- "They have done the CD to get males to check their balls for testiculs caner. We find it hard to believe that males do not check, but it is true that the don't." The album fun and entertaining CD is available at Virgin Megastores. To here our interview of the band and also Melissa Morley.
| | |
| --- | --- |
| | |
Letters to Editor:- "Compliments to our Police"
"I was so impressed by the attitude and efficiency of the police action in the following incident that I had to write this letter.
I received a somewhat garbled message on my mobile phone, from a French citizen saying that he had found a passport belonging to a friend, who was travelling alone in France. When, after 48 hours elapsed, and the passport had apparently neither been handed in, nor reported lost, I telephoned Merseyside Police Head Headquarters, to ask for advice.
I cannot praise too highly the response I received. From the advice I was given, to the time taken by the police officers at both Kirby and Formby police stations, who came out to interview me and another mutual friend. Their sensible, but supportive attitude, the actions taken and the care they took to keep us both informed of all progress and decisions in the investigation, helped tremendously to control our worries. Fortunately our fears proved groundless, and our friend has since been in contact.
Everyone concerned over our friends safety, have been most impressed by the attitude, time and effort given by the police. We would all like to express our appreciation and thanks for all they did." Yours faithfully N Harrison.