The new Everton smartcard
KNOWN as the Everton TeamCard, it will be used for stadium access in place of a traditional Season Ticket. But it also offers so much more for supporters as an electronic ticketing and loyalty scheme.

It is a smartcard solution provided by BT in conjunction with Scotcomms Technology Group and APT Skidata.

The new scheme - entitled Everton TeamCard - is a multifunctional system that can store a wealth of information, giving holders the opportunity to use it as a Season Ticket card for stadium access, a membership ID card and a loyalty card.

Everton's Season Ticket holders, shareholders, lounge members and members of the club's Evertonia membership scheme will begin to receive the new card from 3 August 2006 - enabling them to benefit from its host of uses.

Season Ticket Holders and lounge members will use it as stadium access, doing away with the need for awkward Season Ticket books.

But fans can also accumulate points on the card at selected retailers in much the same way you would use a standard loyalty card, with the points redeemable against future Season Ticket purchases or merchandise from the Everton Megastore.

Sharp said:- "The TeamCard scheme is another example of the Club's determination to maintain progress throughout the club and offer value to supporters."

Sheedy added:- "I am sure that having one card to use as a Season Ticket, to gather loyalty points and as a membership card is going to go down well with supporters. It is really easy to use."

Everton's chief operating officer Robert Elstone is confident the TeamCard scheme will go from strength to strength in the coming years.

Robert Elstone said:- "The club is looking forward to using the card amongst our fanbase. It is a card which will allow our fans to save money essentially by accumulating points on normal, everyday transactions.

From the fans' perspective it is a great product that allows them to save money and from the club's point of view it is good as it will also enable us to collect more data about our fanbase. Of course, the more we know about our fans the better we can be and the more responsive we can be. Ultimately we will be able to offer better value for money to our fans.

Everton has the benefit of intense loyalty from its supporters and as a result I think they will make full use of the loyalty benefits of the card.

Our intention in time is to roll out the card across our fanbase in its entirety. The first phase of cards will be to Season Ticket Holders, lounge members, shareholders and Evertonia members. That will account for 40,000 of our fans. But in year two we intend to roll the card out to an even greater share of our fanbase so they can also begin to gather loyalty points."

The first phase of the new loyalty programme will give supporters an opportunity to accumulate points at key retailers, whilst the second phase of the programme will see a wider rollout across the stadium and will include match-by-match tickets and matchday catering.

Andy Puttock, General Manager, New Business Development & Innovation, BT Wholesale added:- "The partnership with Everton is a huge endorsement of the TeamCard service. Everton TeamCard is the latest example of technology innovation to be delivered by BT."

More details of the Everton smartcard are available at the TeamCard website.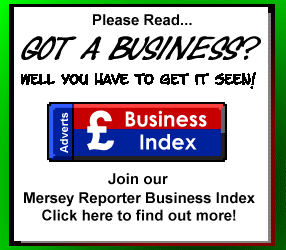 Southport's Number One Poker Man
LOCAL SOUTHPORT lad is this week playing a hand of his life in the World Series of Poker (WSOP), in Las Vegas, USA, after winning a place in the international Poker game thanks to PokerStars.com
Steve is a regular guy who is full of excitement at the thought of playing against the previous three champs, Joe Hachem, Chris Moneymaker and Greg Raymer in Vegas. He has only played live twice in his life; his hopes for the tournament are to last the first couple of days and to learn as much as he can from the professionals. Steve splits his time between renovating property and looking after his three girls and he logged on for fun one night. It came as a shock to find out the had got a place in the competition.
He told us that:- "If I win I will be made up. It is a life changing experience and winning would be truly life changing. I do not know if I will win, but I will go into the competition with a strong mind to win and see what luck deals out for me. It will be fantastic even if I don't win as just the experience of being able to play in such an event is well.... Also I can have a good look around Vagas and see the sites. This is a fantastic prize in its self. My wife is still in the UK is lucking after the kids. I would love to bring back a mass of cash to her. We will have to wait and see what happens."
The official Pokerstars website. The official WSOP website.
SING LIVE MERSEYSIDE RECRUITING FOR SWING CONCERT
SING Live Merseyside's next massive home concert will feature all of the favourites from the Swing era.

The doors are now open for additional singers, with or without experience, from around the Merseyside area, wishing to join in the fun and be part of a three-month vocal training programme, followed by the icing on the cake, a live performance at the Liverpool Philharmonic Hall on 11 November 2006.

Singers will perform standards from some of the greats including Frank Sinatra, Duke Ellington, Glen Miller and Sammy Davis Junior with the fabulous National Festival Orchestra Big Band.

This is a must for anyone who loves to sing, as there will be something to suit all tastes in music. The only requirement is that participants must be aged over 16 (no upper age limit) and the best of it is - there are no auditions to join the chorus.

Since its formation in February 2005, Sing Live Merseyside have already produced three local concerts and have joined forces with other Sing Live companies in several national and international events.

A modest coaching fee applies for the three-month coaching and performance.

Sing Live will be hosting roadshows at Heswall Methodist Church on 1 August 2006, 8 August 2006 and 15 August 2006 from 7.30pm onwards and at Garston United Reformed Church on 7 August 2006 and 14 August. from 7.30pm onwards, which will give people the opportunity to find out more about the company and to enjoy a free singing workshop.

To book your place contact the Sing Live Administration Office on 01609 780315. For further information visit www.singliveuk.com