| | |
| --- | --- |
| | FOR OUR READERS & MORE! |
THIS week we have been hard at work putting the last parts of programming up on our lasts additions to Mersey Reporter. The new additions will be included on the main page next Saturday.

So what will you find....?

The site will have free down loadable screen savers and email cards with images from Southport, Formby, Liverpool and even the Commonwealth Games to select from! Click here to down load a free taster.

NOTE:- this download is copyright of Patrick Trollope and can be used for personal use only.
Mersey Reporter will also have an online games room and we will be starting the first 2 games next week with lots more to be added over the next few months.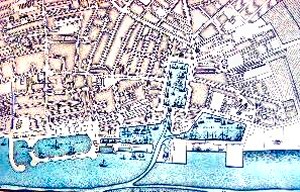 Our history section has been updated already, so you can now get more information about the region. Please no jokes about the Doomsday book error... We know it has a typo on the date... it will be fixed with in the next few weeks. Well you can't get perfection straight off, it would not be British... The rest is 100% though. Click to see!
From next Saturday you can get to play with our taster version of our Virtual Tour of Merseyside. The full tour will be added very soon. It has taken over 4 years to complete and will take you around most of Merseyside, showing the good and bad parts. The aim is to show what the region is really like to our selves and to future visitors. The tour will be updated once it finished regally, to keep it up-to-date. We still have thousands of locations to program in to the site, but if it goes to schedule, it will be finished for November.
TV... We will be adding more programs from next week onwards, the first one will be played on Liverpool Reporter over next week and then added to the program archive.... (who says internet radio can not have TV images as well...?) Remember their is already one TV program online in the archive for you to watch. Click for archive!

Install Real player to tune in.

If you find it hard to access any part of the site over the next few days, please let us know. It could be down to our testing. Thank you to every one who emailed us last week about the Classic Car Photo Page being down on the photograph link. Sadly that was due to our updates. It has now been fixed.

Enjoy the new pages!